How Do I Choose the Best Monocular Microscope?
So you're ready to buy your first single-lens or monocular microscope and you need to know how to choose the best model. Your objective should be to purchase a microscope that is best suited for its intended purpose, with high-quality optics and at an affordable price. Take some time to learn about the manufacturers that produce the highest quality microscopes — even the cheaper models. Determine who will be using the microscope and for what purpose it will be used. Look for specific, well-designed qualities in the mechanisms and parts of the monocular microscope as well as a reliable warranty.
Before making a decision to buy, look for a monocular microscope that is made by a company that manufactures professional grade optics. Most microscopes found in toy stores or in chain stores are likely to be made from cheap parts and to have poor optics. Do some research online and educate yourself on what makes a good quality monocular microscope. Look for companies that have optical physicists and designers on staff. A company with high design standards may even produce their cheapest models according to these high standards.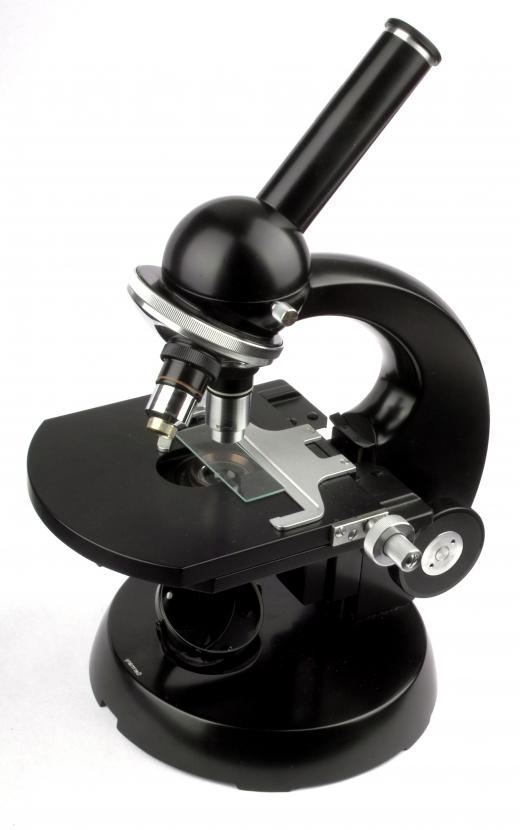 One of the best tips for choosing a monocular microscope is to determine who will be using it and what it will be used for. Consider the age of the person, their manual dexterity, and the type of slides to be viewed. For example, younger students will benefit from a wide-field eyepiece, which is easier to use and provides a 50% larger viewing field than that of a standard eyepiece. Look for a monocular microscope that has 4x, 10x and 40x magnification settings as well as a 2x magnification eyepiece. Typically, student microscopes are smaller and are made with larger controls that are easier for children to use.
A good quality monocular microscope will last for years even with frequent use. Cheaper models typically use plastic lenses and inferior focusing mechanisms and also provide inadequate illumination. As with all things purchased, look for the best warranty when it comes to choosing a monocular microscope. The better quality manufacturers have the best warranties on their products. Those companies that have been manufacturing quality microscopes for many years will typically provide a solid limited lifetime warranty and have the necessary parts in stock to support that warranty over the years.
Other things to look for in a good monocular microscope include an inclined or straight tube, a rotating head for positioning slides, and a halogen illumination source. If you're looking for anything that requires magnification of 100x or larger, be sure to get a model that will accommodate oil immersion slide viewing, which is necessary for higher magnifications.
AS FEATURED ON:
AS FEATURED ON:

By: Klaus Rademaker

A monocular microscope.

By: Les Cunliffe

A basic monocular microscope.