Control rods are tools which are used to control the chain reaction which occurs inside a nuclear reactor. Left unchecked, the chain reaction can quickly spiral out of control, causing the reactor to explode. Control rods moderate the speed of the reaction, ensuring that it takes place in a way which is safe and sustainable. These rods are also subsequently part of the safety systems which are used to prevent reactor disasters.
As the name implies, a control rod is a rod made from a metal or metal alloy. It is usually built into a housing with other rods which are designed to be raised and lowered out of the reactor together. The composition of metal or metals in a control rod varies, depending on the type of reactor it is being used in. In all cases, the metals share the property of being able to absorb neutrons without undergoing fission.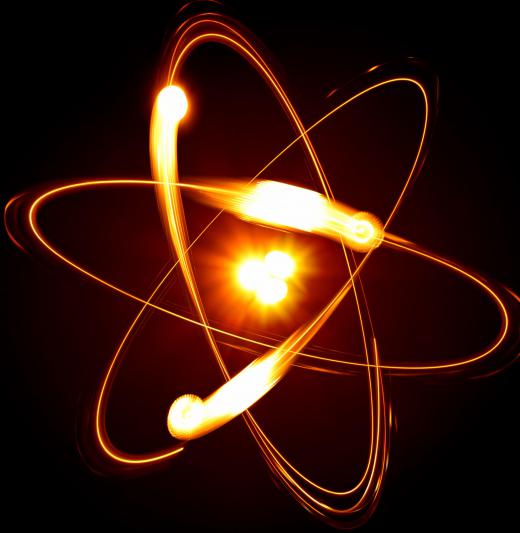 Fission, of course, is the reaction which drives nuclear reactors. In fission, a nucleus absorbs a neutron and then splits, releasing heat, energy, and other neutrons. In a controlled nuclear reaction, the reactor staff want to keep the production of neutrons equal to the consumption of neutrons, with each fission reaction generating a single neutron to replace the one which was lost. In actuality, neutrons are produced at two to three times the rate they are consumed, which can quickly cause a runaway reaction.
This is where control rods come in. The control rods are lowered into the reactor to absorb some of the neutrons produced during fission reactions to keep the ratio under control. As the temperature rises, the rods are lowered, and as the temperature drops, the rods are raised to allow more fission reactions to occur. In an emergency where the reactor appears to be getting out of control, the rods are fully lowered into the reactor to shut it down altogether.
Also known as absorption rods, nuclear reactor control rods are designed to operate even during a crisis situation in which a human being is not available. With many reactors, the rods are poised over the reactor in a system which is designed to drop the rods if the reactor's temperature gets too high. In other cases, failsafe systems can be activated both within the reactor room and externally via remote systems. Staff also keep an ongoing eye on what is going on inside the reactor, monitoring fuel and control rods to replace as needed.
AS FEATURED ON:
AS FEATURED ON:

By: Roman Sigaev

Control rods are lowered into a reactor to absorb some of the neutrons produced during fission reactions.