What are Some Fossil Organisms That are Difficult to Classify?
Sometimes, paleontologists dig up fossils that are hard to classify. Some fossils are so cryptic that there isn't even any agreement as to what animal phylum they belong to. Some, like the Vendozoa, mysterious quilted "mattresses" and bags from the Ediacaran period, about 600 to 542 million years ago, have been tentatively been assigned their own phyla. Others remain unplaced, with conflicting interpretations as to their affinity. A fossil whose classification is unknown is referred to as incertae sediis, Latin for "uncertain placement".
Fossils organisms that are difficult to classify are most numerous from the dawn of multicellular life, during the Edicaran and Cambrian periods. Multicellular life emerged in the Ediacaran, about 600 million years ago. Fossils from this time are so primitive it's hard to tell what they are. One of these fossil organisms is Cloudina, one of the first biomineralizing organisms, of which only a calcereous tube remains. Various experts on fossil organisms either call it a primitive sponge, a coral-like cnidarian (relative of jellyfish), or even an early segmented worm.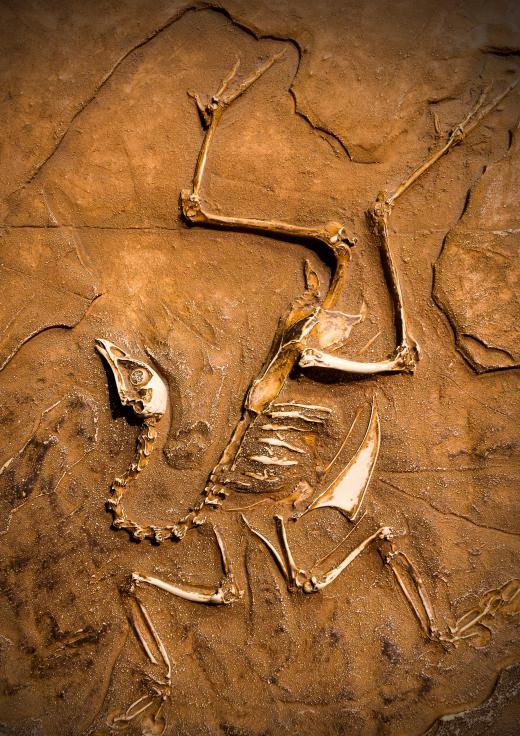 The fossil organisms of the Ediacaran biota are among the most mysterious, because there are so many of them and there is little consensus on the classification of any but a few. The Ediacaran biota comprised the first known multicellular ecosystems, and as stated earlier, consisted of various fluid-filled bags, fronds, and mattresses with a characteristic quilted pattern. One iconic member of the Edicaran biota, Charnia, looks somewhat like a modern-day cnidarian, the sea-pen, leading some scientists to classify Ediacaran biota as cnidarians without stinging cells, but other researchers call them lichens, fungi, giant protists, basal metazoans, bacterial colonies, and more. The question is still unsettled.
Other fossil organisms that have been a challenge to classify come from the Cambrian period, which occurred immediately after the Ediacaran. One of the most famous is the predatory shrimp-like creature Anomalocaris, whose constituent pieces were once thought to be three distinct organisms. Initially, one of its detached "arms" was thought to belong to a crustacean, its mouth, shaped like a pineapple slice, was mistaken for a jellyfish, and its body was classified as a sponge. It wasn't until 1985 that scientists realized that these were parts of a predatory proto-arthropod, the largest known Cambrian predator at up to a meter long.
Other fossil organisms that have proven difficult to classify include the Cambrian Wiwaxia, Opabina, Odontogriphus, and many others. After the Cambrian, many organisms settle into well-established phyla and become easier to classify.
AS FEATURED ON:
AS FEATURED ON:

By: Bastos

The transitional species that link dinosaurs and birds are difficult to classify.

By: Bastos

Anthroppoligists still debate where Neanderthals should be classified on the human family tree.