What is a Medium Earth Orbit Satellite?
A medium earth orbit satellite (MEO) is a satellite that orbits the earth in between Low Earth Orbit Satellites (LEO), which orbit the earth at a distance from the earth of about 200-930 miles (321.87-1496.69 km) and those satellites which orbit the earth at geostationary orbit, about 22,300 miles (35,888.71 km) above earth. Each type of satellite can provide a different type of coverage for communications and wireless devices. Like LEOs, these satellites don't maintain a stationary distance from the earth. This is in contrast to the geostationary orbit, where satellites are always approximately 22,300 miles from the earth.
Any satellite that orbits the earth between about 1000-22,000 miles (1609.34- 35,405.57 km) above earth is an MEO. Typically the orbit of a medium earth orbit satellite is about 10,000 miles (16,093.44 km) above earth. In various patterns, these satellites make the trip around earth in anywhere from 2-12 hours, which provides better coverage to wider areas than that provided by LEOs.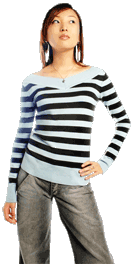 In 1962, the first communications satellite, Telstar, was launched. It was a medium earth orbit satellite designed to help facilitate high-speed telephone signals, but scientists soon learned what some of the problematic aspects were of a single MEO in space. It only provided transatlantic telephone signals for 20 minutes of each approximately 2.5 hours orbit. It was apparent that multiple MEOs needed to be used in order to provide continuous coverage.
Since then numerous companies have launched both LEOs and MEOs. You need about two dozen LEOs to provide continuous coverage and fewer MEOs. However, LEOs typically orbit in a circular pattern around the equator. A medium earth orbit satellite may have a variety of different orbits, including elliptical ones and may provide better overall coverage of satellite communications, if enough of them are in place and the orbit is swift. The coverage of earth is called a footprint, and MEOs typically are able to create a larger footprint because of their different orbital patterns, and because they are higher than LEOs.
Today the medium earth orbit satellite is most commonly used in navigation systems around the world. These include Global Positioning System (GPS), and the Russian Glonass. A proposed MEO navigation system for the European Union called Galileo is expected to begin operations in 2013.
AS FEATURED ON:
AS FEATURED ON:

Woman with hand on her hip