What is Amphicoelias Fragillimus?
Amphicoelias fragillimus was a sauropod herbivore dinosaur, possibly the largest dinosaur (or animal of any kind) that ever existed. Its veracity is contested because the only bones of the dinosaur, a partial vertebra and a gigantic femur, have since been lost. The vertebra fragment, located by an employee of the American paleontologist Edward Cope in 1877, measured 1.5 m (5 ft) in length. The vertebra it was a part of during the life of the dinosaur would have been 2.7 m (8.8 ft) in length. Extrapolating the length of the vertebra to the total size of the dinosaur, based on similar species, has given an estimated length of 40-60 m (131-196 ft), with a mass of up to 122 tonnes (135 tons), longer than a blue whale but approximately two-thirds its weight.
Amphicoelias, which means "doubly-hollow" is a reference to the animal's thin vertebral walls, which would have been necessary to allow an animal of that size to carry its own skeleton. The second part of the species name, fragillimus, is a reference to the fragility of the fossil. It was discovered in Colorado mudstone, a weak rock that has the tendency to fragment into small, irregular cubes. A sketch of the fossil was only completed from one angle, which is unusual given Edward Cope's reputation for detail and drawings from multiple angles of every important fossil. Historians reason that this may have been because the fossil fragmented into pieces after the first sketch.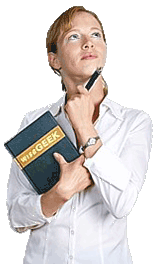 Amphicoelias was a diplodocid dinosaur, a family of sauropods known for their extremely long and slender bodies. Like other sauropods, an adult Amphicoelias probably would have had little need to worry about predators, spending all its time grazing foliage at the same height as its head, which would have been about 9 m (30 ft) off the ground. It is uncertain how old the dinosaur would have been at death or how fast it grew: it depends on its metabolism. If it were warm-blooded like mammals, it would have grown to full size in about 10 years, growing an average of roughly 20 ft/year, 1.7 ft per month, or a few inches per day. If it were cold-blooded like reptiles, it would have required a full century to reach the size at which it died. Scientists continue to debate whether dinosaurs in general were cold or warm-blooded, and the consensus seems to be that they were somewhere in between.
Unfortunately, all reports of Amphicoelias after the 1870s indicate that the bones in question had gone missing. Thus, there is considerable controversy whenever the dinosaur is presented as possibly being one of the largest creatures ever to have lived.
AS FEATURED ON:
AS FEATURED ON:

Woman holding a book