Isoenzymes are enzymes that catalyze identical chemical reactions but are composed of different amino acid sequences. They are sometimes referred to as isozymes. Isoenzymes are produced by different genes and are not redundant despite their similar functions. They occur in many tissues throughout the body and are important for different developmental and metabolic processes.
As an organism evolves, gene duplication occasionally occurs. This might be the result of homologous recombination or gene repair. When natural selection favors the duplicate genetic material, as in cases where the same gene is useful for different processes, the duplicate coding is retained, and isoenzymes are formed.
Isoenzymes are useful biochemical markers and can be measured in the bloodstream to diagnose medical conditions. Alkaline phosphatase (ALP) and lactate dehydrogenase (LDH) are examples of isoenzymes that are commonly used for this purpose.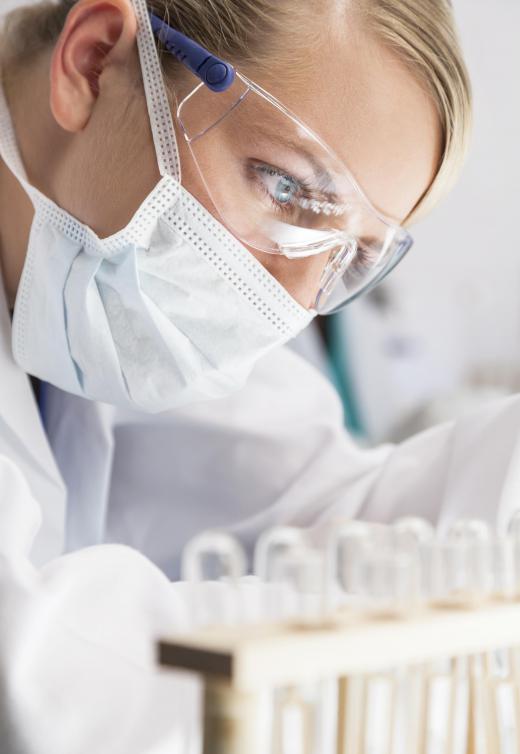 LDH is essential for anaerobic respiration. When oxygen levels are low, LDH converts pyruvate to lactate, providing a source of muscular energy. This enzyme exists in five isoenzyme varieties in the human body, numbered LDH-1 through LDH-5, and can be found in various tissues, including the heart, liver and lungs.
Elevated levels of specific LDH isoenzymes can indicate tissue damage. For example, after a heart attack, the serum level of LDH-1 is higher than that of LDH-2 because the damaged heart tissue, which is rich in LDH-1, releases that isoenzyme into the bloodstream. High levels of LDH-5 are found primarily in tumors and can indicate the presence of cancer.
ALP is an enzyme that removes phosphate groups from molecules in the body and is important for correct function of the liver, intestines and placenta. Abnormally high or low levels of ALP can indicate a variety of conditions, including liver disease, bone disease and pregnancy. An ALP isoenzyme is also involved in bone growth, and high levels of this isoenzyme can indicate new bone formation.
Isoenzymes can be differentiated from one another using gel electrophoresis. In gel electrophoresis, isoenzyme fragments are drawn through a thick gel by an electric charge. Each isoenzyme has a distinct charge of its own because of its unique amino acid sequence. This enables gel electrophoresis to separate the fragments into bands for identification.
As molecular markers, isoenzymes are useful in population genetics. Isoenzyme studies are conducted on a population level to analyze genetic variation and gene flow. The presence of isoenzymes can be analyzed in cases of new phenotypes, or physiological variations, within species.
AS FEATURED ON:
AS FEATURED ON:

By: Darren Baker

Scientists can use gel electrophoresis to differentiate isoenzymes from one another.

By: WONG SZE FEI

ALP is an enzyme that is important for correct function of the placenta, through which a fetus receives oxygen and nourishment.