Could It be Possible to Revive Extinct Species, As in Jurassic Park?
The short answer: for insects, it's quite likely, for larger, older animals, it may be difficult. Scientists have successfully isolated DNA from a 120-135-million-year-old weevil found in Lebanese amber, amplified it using polymerase chain reaction (PCR), and sequenced it. Not its entire genetic code, but portions thereof. This genetic information has been compared with modern weevils for phylogenetic analysis. This is not the revival of extinct species, but it's a very important step in that direction.
There are a number of technical challenges in trying to revive extinct species, but none seem impossible to overcome. The hardest step is finding enough intact DNA. Because amber is organic and seals trapped insects in an airtight enclosure, the degradation of genetic material is quite slow. In typical fossils, little if any organic material remains, because the fossil is not the organic material itself, but inorganic silts that replace the organic material as it decays. Until as recently as 2005, it was thought that fossilization always replaced the original material, but discoveries of soft tissue of Tyrannosaurus Rex, including the detection of original collagen proteins, have upended this common wisdom.
Reviving extinct species would require finding large portions of the original genetic material. For Pleistocene species, such as mammoths, cave bears, dire wolves, and even Neanderthals, soft tissue is available, and some scientists have even made efforts at sequencing. This frequently requires multiple samples, as no individual sample is likely to contain the full sequence of uncontaminated DNA. In Jurassic Park, gaps in dinosaur DNA were replaced with segments of frog DNA, but this is problematic because it assumes that the scientists knew which dinosaur genes corresponded to which frog genes they were splicing in. As genetics advances, it will become easier to make these guesses, although substantial portions of the original genetic material is still likely to be required.
There is consensus among scientists that the revival of Pleistocene species, Neanderthals in particular, is completely feasible, and just a matter of time. If the full genome can be sequenced, it can be synthesized and injected into a fertilized egg cell on a related species (like birds), then grown in an artificial egg or womb. It was previously seen as a challenge to create a suitable artificial egg, but more recently scientists are developing an environment that should work to raise almost any embryo.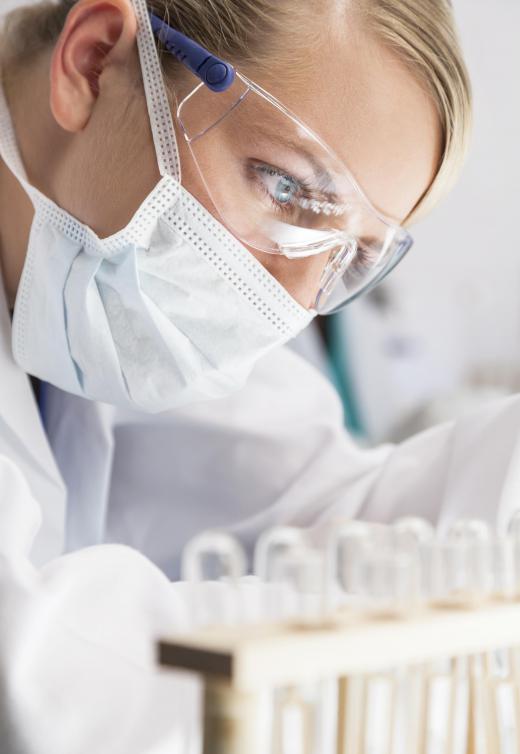 Before we see ancient species like dinosaurs revived, we are likely to see species from the Pleistocene. The possibility of reviving extinct species raises many ethical questions, but human curiosity is so great, it seems unlikely the technology will be held back for long if it is technologically feasible.
AS FEATURED ON:
AS FEATURED ON:

By: Bastos

Researchers have had some success in extracting and preserving Neanderthal DNA.

By: zentilia

Reviving an extinct species would require large enough portions of DNA material.

By: Darren Baker

Scientists have been able to isolate DNA from a 120-135-million-year-old weevil and sequence portions of its genetic code.