How do I Choose the Best Stereo Microscope?
Choosing the best stereo microscope—also called a stereomicroscope, dissection microscope, or inspection microscope—is a matter of knowing the range of features available and figuring out which of them will best serve your needs and fit your budget. Not only do stereo microscopes range in price from less than $100 US Dollars (USD) to more than $14,000 USD, but that does not include some useful or even essential extras that are important in certain settings. Even if the extras are items that you might wish to buy later, choosing a stereo microscope that works with them as your initial purchase is key.
One of the important considerations in finding the stereo microscope that will best serve your needs is the magnification offered. First, some stereo microscopes have a fixed magnification and some have only two choices, while others have three objective lenses, each of which will combine with the eyepiece. For some models, you can purchase additional lenses.
Second, some stereo microscopes are made simply for enlarging objects to show their interesting facets, not to see things on the cellular level, which may be useful for young children and coin and stamp collectors, for example, but not a good choice for a high school student taking biology. Some stereo microscopes also have a zoom feature that allows you to move smoothly through the magnification range, rather than separate and distinct choices, and depending on your use, this may or may not be important to you.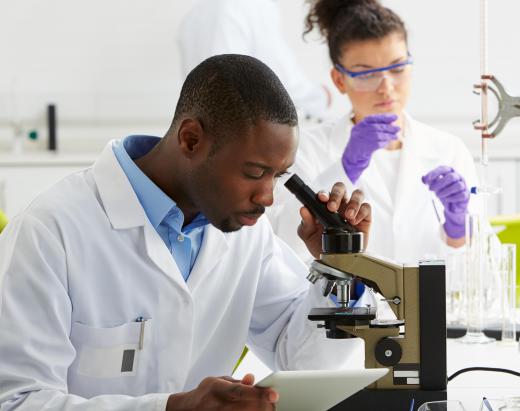 Another thing to consider, both in regard to magnification as well as to the range of conditions under which the stereo microscope will be used is whether you want a pre-built microscope or a modular microscope that you reconfigure as needed to suit the situation. The second type of stereo microscope comes with choices of stands, lighting, eyepieces and objectives, so you can adapt to varying specimens and conditions.
Your field of inquiry might also play a role in determining your choice of stereo microscope. Special designs are offered for professional jewelers and gemologists, on the one hand, and engravers on the other, for example. If you need to take digital photographs or video through your microscope, this, too will shape your choices as will your need for an ergonomic design to accommodate long hours of use. Flex arms and booms can extend the ways that a stereo microscope can be adjusted, and this gives more flexibility in varying the distance between the objective and the specimen as well as more flexibility in where the microscope is used.
Lighting is another thing to think about. Some stereo microscopes do not come with illumination, but may be able to add a lighting element. Choices for illumination include ring lights with both fluorescent and LED versions available, as well as fiber optic lights. Halogen gooseneck lamps are another possibility. Before you make a selection, you may wish to visit three or more Internet storefronts for companies that specialize in microscopes to review the current options and prices for yourself.
AS FEATURED ON:
AS FEATURED ON:

By: pablocalvog

A stereo microscope has two eyepieces and two objectives.

By: micromonkey

A stereo microscope can also be called a dissection microscope.