A particle with very low mass, around that of an electron, and no electrical charge, the neutrino is an elusive subatomic particle. The neutrino is so shy that the duration between the theorization of its existence and its actual discovery was 25 years. Wolfgang Pauli, a famous quantum physicist, theorized the neutrino in 1931. It was discovered by Frederick Reines and Clyde Cowan in 1956 at a neutrino observatory located adjacent to a nuclear power plant at Savannah River, South Carolina.
Neutrinos travel at almost the speed of light, and many quadrillions of them penetrate your body every second. But because neutrinos have such low mass and interact only slightly with atoms, they can penetrate several light years of densely packed matter before interacting with an atom. For this reason they are very difficult to detect.
Neutrinos are generated during an event known in physics as beta decay. It seemed hopeless to detect neutrinos until the advent of nuclear technology. Atomic bombs and nuclear reactors proved to be rich sources of neutrino activity relative to a typical spot on Earth. The first neutrino detectors were tanks filled with water and cadmium chloride. The first neutrino detected was in fact not a conventional neutrino but an anti-neutrino.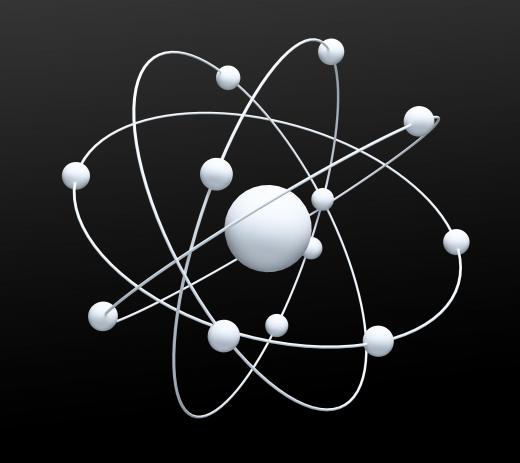 When an anti-neutrino collided with a proton in the neutrino detector, the interaction produced a neutron and a positron, or an anti-electron. The resulting anti-electron would quickly annihilate with one of the electrons orbiting the nucleus, resulting in a spray of two photons. Then a stray neutron released from the breakdown of the atom would eventually (~15ms) be picked up by another, intact atom, releasing more photons (light). This distinct 2-stage pattern of photon release could be magnified by photoamplifiers, thereby triggering a register and providing positive evidence for neutrino impact.
With modern methods, as many as one neutrino per day is detected in our observatories. The neutrino is an excellent example of a fundamental particle that becomes more understandable as the quality of our scientific instruments improves. The continued gathering of evidence regarding the neutrino and its properties is sure to contribute in valuable ways to the progress of contemporary theoretical physics, which in turn will generate useful technological and theoretical discoveries for human civilization.
AS FEATURED ON:
AS FEATURED ON:

By: Ambuj Saxena

A replica of an atomic bomb, a rich source of neutrino activity.

By: EG

Neutrinos barely interact with atoms.

By: Ig0rZh

Atomic bombs, such as those the U.S. dropped on Japan during World War II, are rich sources of neutrino activity.