What are Phased Array Optics?
Phased array optics (PAO) is the idea of creating two-dimensional (2-D) arrays of tiny screens programmed to emit light that is the specific amplitude and phase necessary to create the illusion of a three-dimensional (3-D) image. Implementing this concept would require a lot of computing power; many equations must be solved instantly to create the appropriate optical output. This technology was mostly conceptual as of 2011, but with advances such as nanoelectronics, portable phased array optics could become practical. The seminal article on phased array optics was written by Dr. Brian Wowk and is a chapter of the book Nanotechnology: Speculations on Molecular Abundance.
Theoretical Uses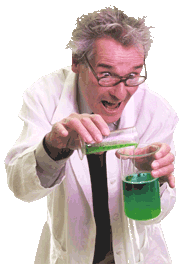 If a large number of mini-screens are used and their states are updated rapidly enough, any 3-D image can be projected using phased array optics. The illusion would be convincing to anyone with the 2-D screen in their line of sight. A room with walls covered in phased array optics could operate like a "holodeck" from Star Trek, in which holographic images are projected into the room.
Phased array optics could have many other uses. A suit covered in flexible PAOs could provide an illusion of invisibility by projecting an image of whatever is behind the user or give the illusion of the user being very far away or very close to any specific observer. Large phased array optics could simulate the appearance of entire cities at a level of resolution so fine that the illusion would be preserved even if binoculars were used. Extremely large PAOs surrounding a planet could provide the illusion of the planet being anywhere.
Futuristic Technology
There is great technical difficulty in manufacturing so many tiny screens and their corresponding computational hardware, so this technology is thought of as futuristic. It is often mentioned as an application of advanced nanotechnology. Crude so-called "invisibility suits" have been demonstrated but are very expensive, and they generally provide the illusion only to observers from one point of view.
A Virtual Reality
Aside from tapping directly into the optic nerve, phased array optics might offer the best way to project a virtual reality. Screens at any distance from the user could be used to simulate objects at nearly any distance. PAOs could allow the realistic creation of landscapes never before seen on Earth. As of 2011, PAOs were expected to be among the first applications of nanotechnology, with the arrival of usable technology considered to be likely by 2020.
AS FEATURED ON:
AS FEATURED ON:

Scientist with beakers